Press Quotes 2020+
Jon Rose
what others say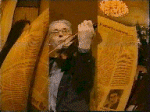 This page consists of descriptive reviews from The Sydney Morning Herald, The Guardian, Cadence magazine, The Wire, The Voice, Realtime Magazine, The Australian, New York City Jazz Record, Cyclic Defrost, Time Out New York, All About Jazz, Limelight Magazine, and many more.
'Some improvisers paint themselves into sonic corners, where they naively regurgitate their prior much-masticated exploits. Then there's Jon Rose. Forty years on and Rose still surprises the hell out of me with his sheer audacity; still dumfounds me as if I'm encountering beauty in music for the first time; still bamboozles me as deadly seriousness and blithest whimsy cease to lie at segregated points on an artificial grid, but intermingle freely and erratically as they do in life. So art, ceasing to imitate life, becomes it. To call Rose an improvising violinist is like calling Leonardo a bit of a painter. He is a deviser of possibilities and a realiser of the most improbable ones. His volatile imagination results in exquisitely crafted instruments of no fixed parentage and in music that is a restless quest for the new. The first disc of this brain-detonating double album has him enjoying improvised duets with fellow adventurers Jim Denley, Freya Schack-Arnott, Clayton Thomas and Robbie Avenaim. The second disc reaches still further beyond the sonic horizon, making instruments of the Sydney Harbour Bridge and a humble Hills Hoist. Yes, really. This is my favourite Jon Rose album of all. Until the next.'
Sydney Morning Herald
'Australia based violinist, composer, improviser and instrument builder Jon Rose is something of a national treasure. He has appeared on something around 90 albums and has played with everyone from John Zorn to the Kronos Quartet and is extremely active in improvisational realms in Australia. He's probably best known for his Great Fences of Australia project which saw him venture into the outback and play the 'Rabbit Proof Fence' amongst numerous others. Rose has displayed an ongoing commitment to the creation of uniquely Australian art and has gone to great lengths to record and perform in remote outback locations. He's also gone to great lengths to collect and alter violins and some of these really peculiar forward thinking examples appear in this extensive 2CD collection. Rose's pieces are a series of experiments, a series of 'what ifs', that push his chosen instrument in some really unique and unexpected directions, many of which he has documented in this extraordinary collection. It begins with a series of pretty incredible duo recordings with Jim Denley, cellist Freya Schack-Arnott, bassist Clayton Thomas and in particular Robbie Avanaim's automated percussion systems which are remarkable. On disc two its about ensembles and installations. There's his Sydney Harbour Bridge recordings (recorded via contact mics) that he has merged with a choir of all things, creating a really odd unsettling tension. Then there's his Hills Hoist Music, where he has attached propellers to the washing line with a thin gauge of wire that would then stroke the strings controlled by the winds. Then there's The Gamble, in which a player piano is driven by midi data derived from a Las Vegas Casino and a data violin is driven by 24 Wall Street Traders. It's pretty impressive conceptual work that is kind've like freejazz honky tonk. I guess the dollars were flowing pretty quickly. There's so much here a treasure trove to trawl through, all augmented by 44 pages of liner notes, pictures, explanations of pieces and an in depth essay about Rose's work. The back cover lists the other artists performing on this disc and they're too numerous to mention here, everyone from Judith Hamann to (the late) Cor Fuhler. It's a demonstration of the revere with which he's held that artists of this calibre want to engage and participate in his explorations, because his curiosity is infectious - and you never quite know what he'll find.'
Cycledefrost
'This is going to sound pretty odd, considering the body of work I am talking about, but something is freeing about Jon Rose's 'State of Play' album. At its heart 'State of Play' is two and a half hours of improvised music split across two discs. The first CD is filled with relativity short sharp tracks, apart from one 13-minute monster, and features Rose playing assorted violins including a Thai pumpkin soup violin, tenor violin, keyolin, El lubricato (a 20-litre oil-drum with wheel-bows), 12 string clusterfuck violin, slow bow automaton and the St. Sebastian violin. As you can guess the music is pretty fast and fluid, but that isn't all. Rose has brought some friends along for the ride too... This is an album that cements Rose as one of the greats. His playing is delicate and tender. The notes flow from him and create emotions of love, loss, and redemption inside. Then he changes into a snarling beast thrashing about in pain. Both are wonderful but without the other neither would be as effective. Or is that affective? What is plain to hear is at 70 years old Rose has plenty to say, and play. 'State of Play' isn't just a clever pun, but a snapshot of players so in love with their craft, and interplaying, with others, that it, well, it plays itself. '
Vital Weekly
'Anyone who has ever seen 50 angelic children playing the violin descend an escalator can confidently describe themselves as familiar with the diverse oeuvre of the Australian musician, inventor, artist, curator, rogue and activist Jon Rose. The double CD State of Play, released on the renowned British label ReR, testifies to his diverse talents. The loving design of the sound carrier including the illustrated, 22-page booklet is worth mentioning. Musically, the first disc begins with a series of duo improvisations, right at the beginning with Rose's longtime companion, the saxophonist Jim Denley. It is simply experimental, improvised music of the very highest quality that is on offer here. Nobody plays himself in the foreground, nobody points out, but everyone listens, everyone produces their sounds in a refreshing, unusual way, which come from typically invented instruments, which are then called, for example, the Thai Pumpkin Soup Violin or, as in the case of Freya Schack-Arnott, the Nyckelharpa, in German the key violin (a seldom played, traditional stringed instrument, the i.a. is played via keys).
The double bass player Clayton Thomas, who is quite well known in this country, has been living in Australia for a long time. Jon Rose improvises with him on five pieces. Right at the beginning he introduces El Lubricato in the percussive piece The Large Pocket, another instrument invented by Rose that works with a 20 liter oil drum and two wheel bows, only to return to his beloved violin for two other pieces. In the duo with Robbie Avenaim, who is largely unknown to us, the music reinvents itself. Here Automated percussion systems are used, everything sounds wider and more flat. But maybe that's also due to the 12-string Clusterfuck violin that Jon Rose uses, a rogue itself one suspects. The second disc focuses on the presentation of Jon Rose's recent ensemble projects. With the first piece, a new instrument is introduced again, The Web, a 32-string automaton, i.e. a machine that does and does what it pleases. In the further course of the piece, the three violinists change their instruments and exchange them for three cheapest Chinese brands. The second ensemble piece brings choral-like singing, combined with four audibly different and distinguishable sounds and noises that have something to do with traffic over a bridge in Sydney. Elastic Band, the third piece, composed by Jon Rose together with Elena Kats-Chernin, premiered at the Angelica Festival in Bologna in 2015 and was conducted by the Israeli conductor Ilan Volkov.'
Freistil (Germany)
'Almost a celebration this double CD for the great Australian experimenter, swears to 70 years of life. Violinist, tireless electroacoustic researcher, and lucid composer. The first CD features improvisations in duo with various musicians and situations while the second CD offers a glimpse of his latest works. A rich libretto accompanies the album with a beautiful retrospective. Certainly it is not a disc with a simple function: moving between free and contemporary, but, if you enter this dissonant and polychrome world, there are many possible discoveries and the paths indicated. An opportunity to get closer to one of the greats.'
Rockerilla (Italy)
'There is only one direction for Jon Rose: Forwards! Since the mid-1970s he has been on the road in a variety of ways, improvising in various formations, writing music for the Kronos Quartet, among others, or winning the Karl Szuka Prize for a radio play. So how do you get hold of this musician?'
Radiohoerer (Germany)
'Not necessarily the best introduction to Rose but one confirmed fans will enjoy. On cd 2 'Music in a Time of Dysfunction 3' is alternately anxious and playful while 'Singing Up the Bridge' combines the sounds of Sydney Harbour Bridge and choral singers and is one of the most unique and eerie pieces on the album. Another highlight is 'Elastic Band' a classical work featuring Rose's demented fiddling and more formal orchestration, though not without darker and stranger aspects.'
Music Webzine
'Even though this is a double record, I could sum it up in one word: strings. Shibari lovers calm down, do not enter here. Seventy-year-old Jon Rose probably, wherever there are strings, must have found a way to sound them out. This 'State of play', released by ReR Megacorp Records, collects countless testimonies of the Australian artist's creativity.

In addition to composing, Rose is also a builder of personal instruments, made with automation and midi, and a great experimenter. His bow does not rest only on his violin, but also for example on the wires (as in 'Great fences of Australia', 1983).

The first cd consists of 19 Jon duets with other musicians. The first four pieces are for violin and alto sax, exploring their timbre and noise possibilities. In the fourth, 'Asian centuries', Rose uses the 'thai pumpkin soup' violin to obtain an undulating sound. The next six pieces are for keyolin (a monochord violin, excited with the bow, to which black and white keys are connected that intone the notes) and a nyckelharpa - if I start explaining every single instrument, I should write ten pages. Forgive me if I overlook something, because everything is like this here!

In fact, then we meet El Lubricato, a string struck with telegraph keys, and a rotating disk. At a certain point I seem to hear a drill, because the 'notes' obtained are tied with a mechanical glide, which recalls the modulations of the tip of a Black & Decker when it pierces the wall. The 'slow bow automaton', on the other hand, are four strings with an automatic bow, and the musician simply modifies the tuning to increase or decrease the pitch of the sounds produced. SARPS, on the other hand, are semi-automatic percussions. The Saint Sebastien violin has a tone that confuses, because at certain moments it seems like a breath.

And who knows why a 12-string violin was named 'Clusterfuck'! Moving on to the second CD, there are seven compositions. But each has surprises, even hilarious ones. 'Music in a time of dysfunction 3' is for violins, violone, viola, cello, deliberately forgotten Chinese violins, and... the web: an automatic network with 32 strings, with double rotating pick. Exciting 'Singing up the harbor bridge': it's a composition for a choir of 6 voices and...a bridge. Jon Rose hooked up microphones at four points on Sydney's Harbor Bridge. Thus the vowels of the choir meet, with the joints of the bridge (reminiscent of the wood of boats in the sea) and a background vibration (like drone music) created by traffic.

From Australia we move on to Italy with 'Elastic Band'. The Orchestra of the Teatro Comunale di Bologna performs this composition for orchestra and solo violin, and here you can feel the compositional heritage of Rose, between references to Ligeti, Bartok and Saint-Saens, which converge in his identity, precisely Elastic. In 'Dueling banjo and banjo duality', a tenor violin is played (which is halfway between viola and cello), and accelerometers are connected to the musician's arms that operate two banjo midi.

Are they enough for you as surprises? Otherwise let's move on to 'Hills Hoist music', where Jon Rose plays a clothesline! And for this he earns my devotion, as an inveterate loiter. Two are missing, hold on! 'The gamble': a 'data piano' and a 'data violin' contain the sounds of Las Vegas casinos and the sounds of Wall Street, respectively. This also has a social significance: we compare the rich who get richer, and the poor who waste their savings in slot machines. And finally 'Music in a time of dysfunction 1': performed at the Rosenberg Museum, the musicians constantly activate the light switches, via a pedal, while Jon Rose activates electric discharges. I list the other instruments: keyolin, violins, 'stressed' organ, enclosed. This is Jon Rose's universe, and the double disc title is really spot on: his state of mind is a state of play. '
Music Map (Italy)
'Released via the longtime standing ReR Megacorp label this month is 'State Of Play', the new, truly monumental album by 1951-born Australian musician Jon Rose which clocks in at well over 150 minutes total playtime in 2CD format, accompanied by massive linernotes and an in depth booklet catering detailed information on compositional processes and more. Presenting a total of 26 pieces on "State Of Play" - 19 of them on the first part dubbed 'Duo Improvisations' whilst CD2, 'A Selection From Recent Project' holds an additional seven, more extended bits - the album is a true homage to Rose's work in highly advanced Avantgarde Music featuring not only a heapload of collaborators as well as a wide array of obscure, rare or even self- invented instruments like various musical automatons, the thai pumpkin soup violin, nyckelharpa, impossible banjos as well as - sic!!! - The Sydney Harbour Bridge, data input from Wall Street traders and a 12-string clusterfuck violin amongst others. This being said, it is nearly impossible to describe the vast richness and oftentimes unique angle of Jon Rose's sound and compositional approach or even pick out a single favorite, yet if you are well versed in the field of Improv, Free Improv as well as FreeJazz, Contemporary Classical and a realm often described as 'new music' alongside bits of electroacoustic composition this truly is a hot contender for your 'must buy' extended album of the month for a reason.'
Nitestylez (Germany)
'It is a museum of torture and assault on the violin. By Jon. If Jon had lived in the Middle Ages, it would have been much worse for heretics, traitors and the unfaithful of both genders as he devised yet more novel ways to have them change their minds or lose body parts. Jon's instruments have a sort of species memory of violindom. He has devised an extraordinary number of ways of getting a sound from a stretched string. It is fair to say that none of these instruments has sought, or even failed, to perform Massenet's Meditation from Thais. Join Jon on this museum tour and discover concepts of music from a world order other than the one you have lived in until today.'
Music Trust E-zine
'Violin avant-garde player Jon Rose has been familiar with free play for many years, and I still consider his Slawterhaus project with Johannes Bauer, Dietmar Diesner and Peter Hollinger to be a criminally undervalued feat of the 90s! On CD1 of the double-decker 'State of Play' (ReR Megacorps) the master presents 19 duo improvisations, among others with the great bassist Clayton Thomas or the Nyckelharpa player Freya Schack-Arnott. Incidentally, Rose accompanies them on the Keyolin invented by Cor Fuhler. As in general, the often self-made instruments would be worth their own book. The thick and photo-rich booklet is a little consolation, because it shows, among other things, images of some of the installations sounding on CD2 (a selection of recent projects) from sound generators, some of which are used in the most obscure way. 154 minutes of hardly tamed will to total art - exhausting, but full of surprises for people with open ears and a sense of humor.'
Westzeit (Germany)
'Jon Rose is a versatile musician. Just before the dawn of the new millennium, this Australian violinist, fence player, composer, improviser, inventor and writer released the double album 'Fringe Benefits', a compendium of his work featuring the violin and its mutations over a period of eighteen years, followed in 2012 by an even fatter compilation of three CDs and a data disc full of clips. Twenty CDs later he has again gathered a double album, 'State of Play'. One disc consists of duo improvisations from the last year, the second contains seven 'projects', which he has had on his mind in this millennium. It is useful if you have some calluses on your ears for this work. It is also recommended not to insist on woolly consonances and reassuring harmonies. Rose, once a violinist prodigy, has sublimated his love-hate relationship with the instrument into an oeuvre that can shoot in all directions. It is a universe that is full of the resounding effects of his ideas-jungle. He doesn't have the slightest sympathy for owners of sensitive, furry ears. If you want to absorb padded sounds, it is better to try another door further down the corridor. I myself am absolutely thrilled with the products of his unbridled imagination, such as a composition for a vocal group and the Sydney Harbour Bridge, in which the bridge creaks, hisses and hums. And for 'Music in a Time of Dysfunction 1' with all kinds of strings, a 'distressed' organ, Cor Fuhler on keyolin, and Rose himself on electric sparks.
GonzoCircus
'Violinist Jon Rose may live on what's perhaps the biggest island in the world. But he actually inhabits a space that's much bigger and smaller than the country-continent. With connections throughout the world, Rose's music has never been limited to one area. At the same time his idiosyncratic playing, unique compositions and constant inventions and use of many string-driven instruments also make him a singular resident of his own cordoned off homeland, perhaps called Roseland. This singularity doesn't preclude collaboration and this descriptive two-CD set offers more than 21⁄2 hours of his work as improviser, composer and conceptualizer plus an informative booklet lavishly illustrated with photos of many invented string instruments.

More straightforward in a way, CD1's 19 tracks are subdivided into a series of duets with long-time Aussie associates, alto saxophonist Jim Denley, bassist Clayton Thomas, percussionist Robbie Avenaim and Freya Schack-Arnott playing nyckelharpa, a traditional Swedish fiddle with strings and keys. Even though Rose trots out some of his odd resonating string inventions such as Thai pumpkin soup violin; the EL Lubricto with the resonator attached to an oil drum; and the keyolin that combines a piano keyboard and a two-string violin; only with Avenaim do the results sound a little more oddball than what's played in so-called conventional improvisations. In fact with nyckelharpa strokes taking on dulcimer-like tones and static vibrations and Rose's spiccato and col legno fiddle extensions cracked and crinkled you could be hearing an outlier Outback hoedown when he plays with her. More folksy than frantic, radicalism is only noticeable in string tone criss-crossing and when squirming away from obvious melody. Denley's accelerating split tones and pointed tonguing logically brush up against Rose's pizzicato strums, arco thrusts and tone fragmenting. On the extended 'As It Is' the slippery exposition is emphasized with stopped strings and irregular buzzes. It climaxes with Denley blowing thinning air currents through the alto's body tube completed by Rose's squeaky string pulls.

Super staccato thunks and squeaks mark the Thomas-Rose duet as they shake and slash along their respective string sets. Stabbing and screeching, the highly elevated pitches don't mask that even at this velocity between them both manage to dig out all the partials and extensions of many notes and additional tones. Slower tracks like 'Turnings' and 'And Then Some' are distinguished by extended drones echoing from Thomas' low- pitched strings and linked to Rose's hurdy-gurdy-like buzzing. 'Turnings' is completed by a concentrated drone, while the other track varies the interaction with willowy string pulls and resonating slaps against solid surfaces, climaxing with descriptive banjo-like strums from the bassist. Because of Covid19 restrictions the four Avenaim tracks were created via computer file exchange which each player adding and blending his parts from separate locations. Despite that the improvisations betray no distance fissure. Old hand at processing mechanical and machine-like timbres, the percussionist's rapid pummelling and buzzing vibrations create their own rhythmic space, with intersectional string plucks and arco stretches among the expositions. Distinct violin tones are really only defined on 'Fluck', yet the slicing prestissimo lines at high and low pitches are matched by loops of mechanized slaps and beanbag-like rustles and pops. There are more sonic impersonations on 'Sebastien and Co' with Rose's pizzicato strums intersecting with Avenaim's rumbles, pop and stretches at times resembling a balloon being stretched or a mechanized rooster crowing.

Made up of Rose initiated projects and experiments from earlier in the century; CD2 is less of a hodgepodge and more of an indication of his versatility. Most distinguished are 'Elastic Band', recorded in 2015 with the Orchestra del Teatro Comunale di Bologna conducted by Ilan Volkov, jointly composed with Elena Kats-Cherin; and the 2016 and 2019 variations on 'Music in a Time of Dysfunction' alongside subsets of Aussie players. Fitting an improvised violin solo within the strictures of a traditional orchestral work is Rose's challenge in Bologna. To be heard among the tutti, processional, ascending and descending passages from the orchestra, there are times at which he could be Isaac Stern playing however his sul tasto runs and spiccato pacing create a singular impression. By the final section his strained squeaks and kinetic runs appear to encourage the orchestral sections to loosen up with harsh brass blasts, percussive piano runs making its part almost overwrought.

In 2016 'Music in a Time of Dysfunction' was treated contrapuntally. Frails and twangs echoing from Julia Reidy's guitar and Cor Fuhler's keyolin, underlined by pulsations from Zubin Kanga's distressed organ operate alongside the sometime conventionally horizontal and sometimes harsh rubbing of the five live and processed strings. A crescendo at mid-point resolves the divide in that the torqued strings continue bowing as the electrified products replicate timbres resembling a sidewalk drill and an electric shaver. Swelling drones climax with a group downward slide to a warmer, paced finale. By 2019 'Music in a Time of Dysfunction' has an almost baroque introduction from the six string players challenged by The 32 String Web inference by Avenaim, Michael McNab and Maria Moles. The solid exposition is broken in the middle when the three fiddlers pick up scordatura-tuned cheap violins scratching swells, plucks, stops and picks at varied speeds and pitches. A proper finale is signaled when the ensemble slows down the narrative for connected vibrations.

Of geographical interest, State of Play offers the most varied aural sightseeing for those sound explorers who wish to travel to the separate province founded, organized and populated by Jon Rose.
Jazz Word
'I can only conclude that a world without the likes of Jon Rose with his curiosity, imagination, inventiveness, and musical artistry would be a world without the grand piano...Undoubtedly Rose would be shunned possibly even gaoled in modern China (and shunned by some classically trained violinists) where conformity to what 'should' be is a paramount principle. The booklet accompanying State of Play provides useful background to the astonishing range of sounds/music created by Rose supported by dozens of others including The Song Company...The final work must have been a great experience for the audience involved.  In modern life – the cinema, music concerts, clubs, restaurants – where intrusive noise, coming and goings of people, make immersion, reflection and absorption very difficult, Rose has made a work where the audience is 'trapped' for nearly 18 minutes. This timing may be to purpose, as I believe the average person can concentrate for up to 20 minutes. It's called Music in a Time of Dysfunction (Rose) with a tentet instrumentation including SARPS powered automatic strings, keyolin, distressed organ, fence, plectra phone along with a string quartet. The audience is seated in the centre, the musicians surround them in a space at Live Works, Sydney and the musicians have control of lights with foot pedals. It was recorded by the ABC 25/10/16 but oh to have been there in the moment! This music focussed on 'the sound of surprise' and must have been a visual and aural treat.
This sampling of works by Rose, whom I first heard around 1981 in a solo performance at Sydney University, is a reminder that he should not exhibit want of pride in his considerable musical and artistic achievements. State of Play is evidence of some of these and is a welcome resource for anyone interested in music, period.
Music Trust Magazine.
'It is not just two generations compared, but also of a culture clash: Australian the first, the second Brazilian of Syrian origins; versed in cultured music and in that of the aboriginal tradition the first, coming from jazz impro the second. The result is a skilful interweaving of violation, tenor lines, cello and double bass (as well as musical objects assorted) in 13 between improvisations and semi improvisations. Rose definitely has a place of honour next to the great 'free men thinkers' of the instrument, Henry Flynt and Laura Ortman.
Rumore (Italy)
'Whilst the notion of new music from Australia's red centre is certainly intriguing, when it's paired with iconic Australian violinist, composer and multimedia artist Jon Rose it's difficult not to get a little excited. Rose is probably best known for his work playing the great outback fences of Australia, though he is also a remarkable improvisor and builder of experimental musical instruments – many of which you can see on his website. A relocation to Alice Springs saw him reunite with Brazilian double bassist and free improvisor Luiz Gubeissi ( Abaetetuba Collective/ Splinter Orchestra) who was working in the town as a social worker. The duo now play together every Sunday afternoon also regularly performing concerts from Rose's house for local townsfolk.
This resulting album is a curious amalgamation of sounds and approaches. There is all manner of whirring, buzzing and scraping as whilst for the majority of the album Rose uses the tenor violin, he also indulges in some of his unique creations like the 32 String Web, The Well Strung Chair, The Plectraphone, and The Revolving Help Violin – all of which he describes as automatons though also requiring some manual manipulation. You have to wonder what Alice Springs residents think when he brings one of these bizarre instruments out.
It's highly textural work, yet the duo provide each other plenty of space to move around. Without percussion they can increase or reduce tempo – even pause, as they desire. At times it feels like the music is going to collapse in on itself, at others it feels so free and light that it could float away. It can be both guttural and shrill, but it does feel incredibly exploratory. Anything can and often does happen. It's clear that improvisation is a very large part of their repertoire, with both players expert in working with abrupt changes in density, volume or cadence.
It's actually quite astounding the timbre of the sounds that they are able to generate in this string duo. It's a bold and strange exploratory work between two seasoned improvisers who weirdly enough managed to find themselves in the centre of Australia at the same time. Look them up if you ever find yourself up that way.
Cycledefrost Magazine
'It so happened that in 2021 Jon Rose too had to move to the same town (Alice Springs) following his wife - engaged in research on the song of the pied butcherbird, a bird whose verse seems similar to the opening of Beethoven's fifth symphony - transferring a large part of his Rosenberg Museum of over a thousand modified violins and home-made instruments to the edge of the Australian desert. Hence the new meeting between the two musicians, who have drawn all the instruments used in their Sunday improvisations from this bizarre sound arsenal and then merged into this album dedicated to the honey ants, a living warehouse at the service of the colony. Insects equipped with a large tank full of nutrients from which to draw, in the same way in which the two musicians extract from the imaginative Rose sound generators (well-strung chair, plectraphone, plexiglass cello, revolving help violin) the energy to feed their surreal and creative dialogue, fragmented and changeable, dissonant as in the best tradition of the most radical improvisation.
Blow Up (Italy)
'This album (State of Play) is a sum total! Rose is not only a superb violinist lined with an essentials of an improviser, he is above all a visionary researcher, on the lookout for new sounds and partners likely to share his questioning of the musical act and his audacity in the elaboration of instruments able to respond…This album is a sum total!… an astonishing cabinet of curiosities that has new perspectives and dimensions, both in level of the torments employed, and new experiences.
So many dazzling pieces chosen from a conceptual artist who offers us an album of unusual wealth, also generous, inventive, rather titanic in its proposal, but shifting his ambitions to the field of a poetry which makes the approach straight forward. Forget the diversity of the cast, the complexity of the work and the extent of the risks taken: the subjugated auditor does not only draw his pleasure in the discovery of completely new materials and the malice by which the violinist hijacks commercial technology, but the favour of a deliciously iconoclastic art.
Revue et Corrigée(France)
'The two musicians wanted to explore the creative potential of their respective instruments and collected a series of compositions made at the Rosenberg Museum in Alice Springs. There are thirteen pieces in total: the "odd" ones are all free improvisations, while the rest are semi-improvised compositions, obtained with instruments borrowed from the Museum. The exception is "The Howling Ant", which is the set of different compositions. Furthermore, all the tools were made by hand. "Honey Ants - New Music for Alice Springs" is a complex work, in which Jon Rose played several violins, including the tenor, the cello and various other instruments, always managing to keep alive the dialogue with Luiz Gubeissi's double bass. The final result is a journey with a sometimes alienating effect, which shows elements of continuity between the odd and even pieces, and which remains destined for the niche of the faithful of experimentation and improvised music, but which retains quality throughout its duration.
Music Map (Italy)
'By some bizarre astral coincidence, musicians appear whose creative brilliance is so deeply anchored in an indescribable singularity, that trying to categorize them turns into yet another exercise in absurdity. This is the case with Jon Rose, a figure who is significantly disconcerting to ears encrusted with excessive consonance. People who, like Rose, swim in the perilous waters of microtonality are well aware that they are referring to matters pertaining to unexplainable vibrational rules of the cosmos, rather than solely a human audience.
Rose's violins, which include here a tenor and a Hardanger tenor in addition to the regular one, possess distinctive timbres that Chris Abrahams manages to complement quite comfortably, despite the inherent limitations of a Steinway piano tuned in accordance with the needs of equal temperament; not necessarily by developing elaborate preparations, instead by letting his own inspiration take the lead. Abrahams' approach privileges quick scales, deftly percussive atonalism and arpeggiated clusters, plus sudden plunges into a sea that is tensely resonant and utterly immersive for both the partner's instrument and us, the listeners.
The 6 tracks constitute, in a sense, the ideal harmonic nexus of improvisatory realms that are distinct in principle but unarguably share such functional similarities that they can provide flashes of the purest acoustic art. Accordingly, the duo often succeeds in putting us in the middle of an abnormal poetry made up of small eruptions, peculiar junctures, and occasional surprise openings to a crooked-mouthed serenity.
Notwithstanding Rose's use of scordatura, now and then causing the counterpoint to oscillate across the innocently uneducated disquiet of those who require resolutions, the two interact flawlessly, finally forming an organic interface through combinations that make it reductive to refer to as complicated. 'Probably not for everybody, but the real innovators seldom are', the label's introduction says. Especially when sheer virtuosity and speed of reasoning replace the desperate search for a so-called guiding voice.
The Squid's Ear
'The title State Of Play could refer to this material being considered as an overview of Rose's achievements on violin and violin-hybrid instruments to date, or simply a document of his performance methodology. It's a massive slice of Rose, that's for sure. Now in his 70th year, Rose is known for working in, as Kurt Gottschalk puts it: "…video, text, performance, exhibition, installation and a methodical, almost maniacal, collecting of sources…Rose has been, and continues to be, a forward-thinking innovator who feels no particular debt to the reasonable…" I can't argue with that. As an introduction to his work, Rose's admirable resolve, ability, resourcefulness and imagination is beautifully put on display here.'
Most fascinating for me – both musically and conceptually – is the second piece 'Singing Up the Harbour Bridge' which is a work for Sydney Australia's famous bridge and a choir. The recording presented here is a "simulacrum" constructed from contact-mic recordings of the bridge – oscillations caused by traffic and Aeolian effects, noises caused by changes in temperature, mechanical rhythms from vehicles passing over certain sections of the bridge and 'the whoosh of the traffic itself' – made by Rose himself and choral parts sung by The Song Company. Rose's original intention in terms of a real-world performance of the piece involved an idea that the audio components would be 'conducted' via sensor strips installed on the roads with the resulting data (rate and numbers of vehicles) informing the character of the piece. So far, Rose has been unable to find a festival willing to commit to this complex, but potentially spectacular project. Which is a shame.
What Rose is doing here – what makes his work so essential – is that through his process of experimentation, design and craftsmanship, he presents us with the concept of the limitless possibilities of music. Indeed, Gottschalk considers Rose an "…interdisciplinary artist…[who] makes work about music, indeed often makes music about music…" and as such transcends those usual labels like 'composer', 'instrument builder', 'sound artist', 'violinist' and so forth. I'll say it again – if you're not already familiar with Rose's work, and I think you should be, this is a great place to start.
Chris Cutler's RER MegaCorp have done a swell job on this package. The gatefold sleeve contains a built-in 42 page full-colour booklet. Music journalist Kurt Gottschalk contributes comprehensive writings on each of the pieces, including URLs for further reading, and an essay entitled States Of Rose. Plus there are lots of colour images of Rose's instruments and constructions, all listed neatly at the back of the booklet. Altogether a fascinating overview of Rose's current activities.
The Sound Projector Magazine (UK)
'The second half opened with the world premiere of Beak by Jon Rose and Hollis Taylor (also written for Kronos), a duet between string quartet and the song of a pied butcherbird. With video of one of these beautiful birds projected onto the back screen, the duet becomes almost live, and the call-and-response of strings and beaks fills the space with transformative sound. Rose and Taylor were in attendance, and took a well-deserved bow.
Glam
'To be honest I've always found the music and personality of Jon Rose a bit daunting – he comes across as a real maverick, an out-there inventor of wild multi-media ideas on a grand scale, creator and player of unusual instruments, insisting on his own way of working, and probably not suffering fools gladly as his astonishing thoughts race through the teeming cells of his polymath brain. On the other hand, if he decides he likes you and takes you under his wing, I'd imagine you're in for a unique experience and an unforgettable ride.
The Sound Projector
'Free improvisation 'music' inspired by ants in Alice Springs?...My thoughts immediately sprung to the origin of ideas, or attitudes, or beliefs and music and its context... there are reproductions of very fine paintings (including on the face of the CD) by Pitjantjatjara artist Kathleen Buzzacott commissioned by composer, sound engineer, artisan, musician, inventor, and producer Jon Rose.
(1) Thinking Ants 138  (Rose/Guibessi) opens with the arco bass in quite low register then the tenor violin enters and a vivace musical conversation ensues with tenor violin dexterity and plucked bass, walking at times, ending as it began with arco bass rounding off a satisfying arc. Violin dexterity, urgency, repetition, and an anguished tone dominate. (3) Thinking Ants 139 features chattering violin and arco bass in a very deep register. (5) Thinking Ants 147 is a brief 0.45" of percussive chattering violin and arco bass. (7) Thinking Ants 149 is musically satisfying, scrambling and dense sounds of varying tempos, with wide bass registers both arco and pizzicato. (9) Thinking Ants 150, is an uptempo percussive string piece including scraping of the wooden body of the violin. (11) Thinking Ants 151 has bass violin harmony and scrunching growling violin sounds. (13) Thinking Ants 152  at 4'51" is perhaps the darkest and deepest in mood, beginning with melodic slow humming of the violin building in tempo and intensity to a climax backed by a dark arco bass, ending as it began. The programme of music comes in a hard copy that you can hold, and eye the fine art depicted, and perhaps reflect – little things mean a lot.
As an artefact and motivation to reflect upon, it is an attractive document but not one to consider on the music alone although music specialists might find it intriguing and relish its experimental sounds.
Music Trust E-zine
'At the same height as the projected birds, eight members of Ensemble Offspring perch tree-height on scaffolding that angles out either side of the screen. From the floor we gaze up at birds and players engaged in an imaginary dialogue, a rich call and response conjured by Taylor (recordings, transcription and analysis of the birdsong) and Rose (arrangement). We get to share in a generous act of ecological attentiveness that convincingly asserts that birdsong is indeed music and kin to human music-making.
The artists write of the sundown-to-sunrise traversal of Night Songs, 'Pied Butcherbirds sing their long form songs at night in spring, and this performance shrinks a twelve-hour period into a one-hour concentrated audio-visual encounter.' Across that hour we watch the birds in small clusters atop branches communing lyrically in, as Taylor writes, ensemble singing. In another moment, on a rare wet night in Alice Springs, bathed in blue night light, a lone bird on corrugated iron roofing surprisingly rattles off brisk imitations of the calls of other avians.
For most of Night Songs the birds, male and female, are joined by the musicians in a complex interweaving of voices. A gentle trumpet fanfare is paired with warbling and trilling. The trumpet again, long-breathed, its cries are almost elegiac against the sweetness of the birdsong that inspires it. Bird-like utterances from bassoon and clarinets hover over a double bass pulse with a flute in flight above. Elsewhere the bassoon clucks gutterally. A bird sings, the flute takes flight, singing that learnt song — 'This bird is virtuosic, and so becomes the flute part,' writes Taylor. Vibraphone, marimba, woodblocks and other percussion too do their dance with birdsong, evoking environment and, like the other instruments, capturing intricacies of the song otherwise often too fast for our hearing to catch (Taylor says that sometimes, 'I actually simplify the birdsong in order for humans to be able to play it').
The flow of projected images is correspondingly embracing: starry night skies, moon, rain, lightning, ghost gums, sun rising, its gold fanning out across the musicians as the morning chorus starts up, birds and musicians singing a multi-layered fanfare. In the performance's calming night-time postlude, writes Taylor, 'the bird at Ross River sings (a lament?), floating above chord changes in another cosmology but connecting with our sense of musicality.' It's a beautifully tender composition, pairing perfectly bird and vibraphone. As often in Night Songs' 13 episodes, the bird gets the last notes, its song lingering within us. For a wondrous while we have become part of the interspecies engagement that Rose and Taylor aspire to.
Musician Jim Denley https://www.australianmusiccentre.com.au/article/hollis-taylor-s-em- absolute-bird-em, responding warmly to Hollis Taylor's 2017 CD Absolute Bird, aptly writes of 'the transformation of the (birdsong) material,' that 'it enters the human realm. Hollis has become a medium — her sustained forensic listening has opened up a wormhole to another world.'
A standout in Performance Space's 2022 Liveworks, Night Songs is perfect festival fare: celebratory and communal in spirit and immersive staging, and blessed with a welcome sense of ecological sensitivity and purpose. Hollis Taylor's faithful transcriptions effectively become co-compositions, sharing in the complex splendour of birdsong, while Jon Rose's incisive arrangements — pairing birds and instruments in duets, trios and larger ensembles — give rich body to this beautiful co-creation. Ensemble Offspring brought together birds and composers in their wonderful 2020 CD Birdsong. In Night Songs, the ensemble does full justice to Rose and Taylor and the birds that the musicians emulate and applaud with their superb playing.
Realtime Magazine
'The Kronos Quartet was upstaged at this concert – by a bird...
The Advertiser
'The car itself was remodelled by maverick musician Jon Rose, building on his acclaimed project Wreck, which saw decaying vehicles transformed into powerful, amplified sound sculptures. 'He welded two bonnets on to the roof; a cheeky wink to the opera house sails because, of course, this car is an Aussie icon,' says Mahoney. 'There's another bonnet on the back of the car… and four fence wires that together create this resonant wall of sound.'
Tonight is just the beginning of its itinerant journey south, with the month-long tour of art, sound and performances weaving across 3,456km and 12 stops from Kununurra to Perth, where the car wreck – which travels on a trailer towed by a ute – will go on permanent display at the WA Museum Boola Bardip. The intercultural collaboration features Gija, Miriwoong and Yamatji artists alongside non-Indigenous performers.
'It's an incredible sound. It's visceral, it's bassy and it's rough, but that's its beauty – it's the opposite of a pure violin sound. Some of the Gija artists said it sounds like their Country.' The Guardian