SAINT JOHANNA
Radio France 1989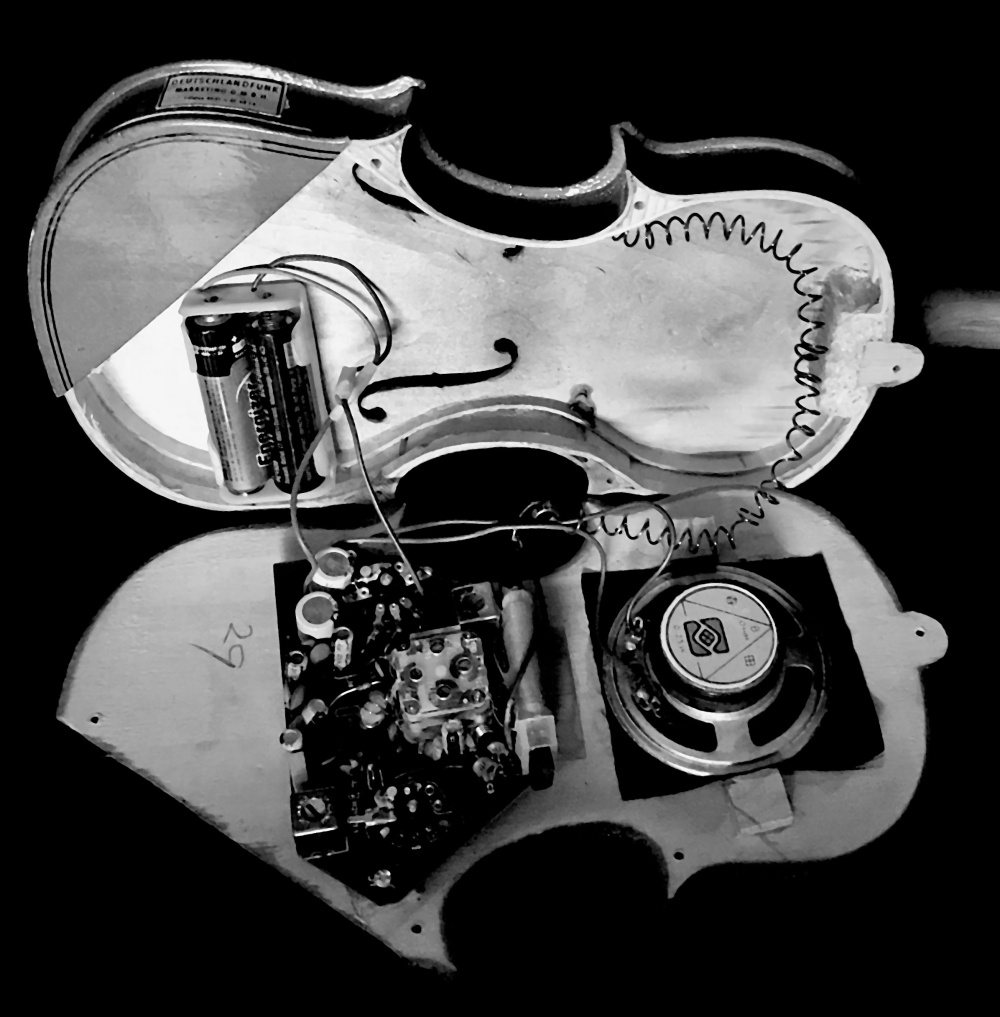 Produced in 1989 at Le Confort Modern, Poitiers, for Fazette Bordage; edited at Radio France.
Text, music, MIDI Keyboard, by Jon Rose.
Shelley Hirsch - voice, Peter Hollinger - drums, Jon Rose - violin.
Local cast of footballers and crowd by Le Confort Modern.
The chronicle of Saint Johanna was sung by boy singers Nicholas Epain and Marc Delors.
Les Boyaux Anciens de Poitiers directed by Docteur J. Rosenberg.
Later exposed on Radio France by Kaye Mortley (it had been gathering dust).
A tale of two heroines, both with the same name, both play the violin (or Medieval Vielle in the historic case), both sing, both engaged in battle with the English; one is a Joan of Arc archetype from the 14th century and the other is a new wave rock star from the 1980's. The earlier one is probably the most significant, as she references a football match played in 1381... "only used to playing with one ball, the invaders became disorientated when the French started kicking 100s of balls at them, believing the French army to be 22 times as big as it actually was". She seems to have been responsible also for the phrase "The English are coming", used by French women to this day to describe their monthly cycles.